Teachers, your challenge is to find 7 errors in the image below.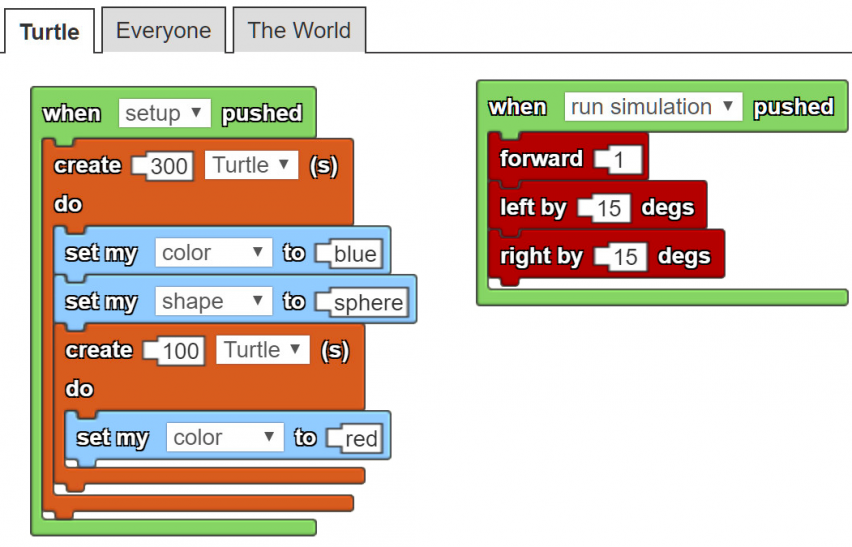 The modeler is trying to create 300 blue turtles shaped like spheres, and 100 red turtles, also shaped like spheres.
When the "run simulation" button is toggled, the turtles are supposed to move randomly around Spaceland, with a 15 degree "wiggle."
GO!
The Challenge
Please put your answer in the comment section.
Winner
Here are the seven errors:  (Did you find them all?)
1. Script on wrong page.
2. Forgetting to delete everyone before creating new agents.
3. Typing in a color or shape instead of using the color or built-in shape block
4. Putting a create block inside another create block.
5. Creating and using the wrong kind of widget button. Most likely the programmer intended to put these commands in a loop, which is a toggle widget.
6. Left and right turns canceling each other out (resulting in no change in direction) OR forgetting to use random block to simulate "wiggle walk".
7. Forgetting to use scatter block.