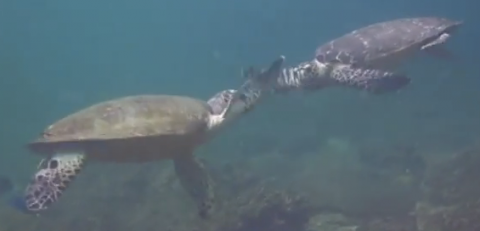 This is where you can upload a link to your first project(s).
(see the full video of sea turtles giving a high five here)
The Challenge
After creating and sharing your first StarLogo Nova project(s) through your public gallery*, copy the project's URL from the browser location bar then paste it into the answer area below.  If you simply want to comment on a project or ask a question, use the comment box.
*We are asking you to store your projects in your public galleries and share the link so we can provide you with assistance as requested.