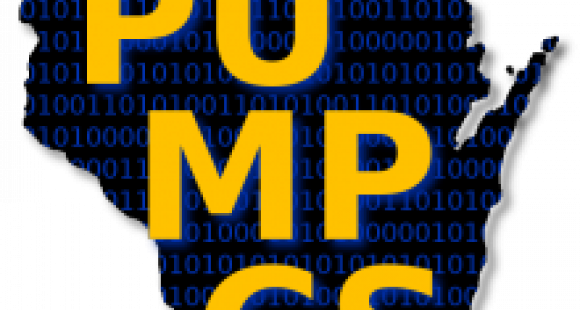 5-day virtual workshop for middle-school science teachers.
Over the past three school years, in collaboration with the Marquette University and the PUMP-CS initiative, middle school science teachers from Milwaukee Public Schools and districts throughout Wisconsin and beyond, have taken part in instructional cohorts to learn, explore, and integrate computational science skills with the goal of developing and using models in the science classroom. 
This summer we are pleased to announce we will be offering another one-week workshop for CS in Science - Project GUTS during the annual CS PD Week.  This year's event will take place during the week of July 26th - 30th and will most likely be offered in both face-to-face and virtual formats.  
Project GUTS — Growing Up Thinking Scientifically — is an integrated science and computer science program for middle school students.  The course is designed to integrate Computer Science (CS) concepts into existing middle school science curriculum, especially in contexts in which a standalone CS course is not available.
The organizing framework for Project GUTS is the practice of scientific inquiry with agent-based models. The study of complex adaptive systems serves as a unifying theme for GUTS curriculum as students progress from using, modifying, and ultimately making agent-based models.