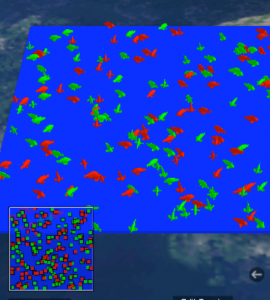 Original author
Resource type
Content area
Use type
Tools
Tags
Here are links to the content of the Project GUTS Opinion Dynamics Unit, taught in 2008-2009.  It followed a 4-week introductory unit focusing on coding and concepts of complex adaptive systems.  This unit uses StarLogo TNG - see the related curricular unit on opinion dynamics for StarLogo Nova.  
Club Leader Log for Opinion Dynamics Unit (doc) 
Week 5: Introduction to Opinion Dynamics & review of complex systems
Week 6: Does Your Opinion Count?
Week 7: Red, Green and Blue Fish
Week 8: Customizing Model and concept mapping
Week 9: Opinion Dynamics - Finish model and begin collecting data
Week 10: Opinion Dynamics - Analyze data and prepare for presentation
Log in
or
register
to view attachments and related links, and/or join the discussion